Aquarium Design and Maintenance
in the Metro Phoenix Area
Tropical Dreams Aquariums designs, installs and maintains saltwater and freshwater aquariums for offices and businesses in Metro Phoenix. For more than 25 years, we have provided mobile aquarium services for 55-to-500 gallon systems with outstanding reliability, quality and attention to detail. We've earned our clients' trust in managing their aquariums so they can enjoy their investment for many years.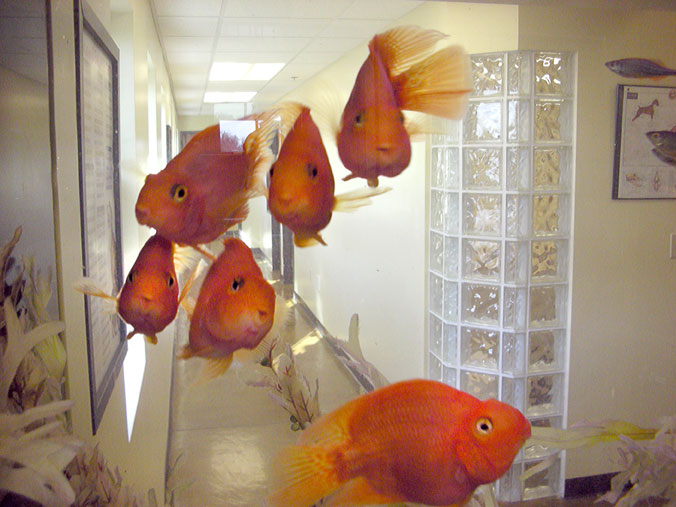 Tropical Dreams Services
Aquarium Design
Sales
System Analysis
Set-up & Installation
Cleaning & Maintenance
Aquarium Design & Installation
A Tropical Dreams aquarium is designed to be a fascinating focal point, with consideration to the important aspects of customer requirements, aquarium location, fish selection and equipment. Learn more about our aquarium design services in metro Phoenix.
Aquarium Maintenance
Your aquarium is an investment that deserves expert attention. Our comprehensive mobile aquarium maintenance service provides the finest care to your door. Explore our
aquarium maintenance services
and learn about the steps we take to ensure your equipment remains trouble-free.
480-752-3474
to schedule a visit.
"T
ropical Dreams is THE BEST!! Bill has been servicing my saltwater tank for 16 years. My tank is always beautiful; my fish are happy and healthy. My friends always comment on how beautiful it is. You cannot find anyone more experienced, honest and reliable than Tropical Dreams! "
-- Richard T.