Commercial Aquarium Design Experts for more than 25 Years, Serving Metro Phoenix
Providing One-Stop Aquarium Design, Installation
and Maintenance
An aquarium is living art, enlivening your environment with beauty, color, movement, light and sound. A well-designed and professionally maintained aquarium can provide your lobby, office, conference or waiting room with an engaging view and calming focal point.
When installed, every Tropical Dreams aquarium is fully operational, including fish, food and timer-actuated lighting. All that remains is to enjoy the scene.
Each quote is itemized, outlining all materials and equipment used in the installation. No detail is overlooked. Parameters are selected by aquarium type, size and more than twenty years of experience.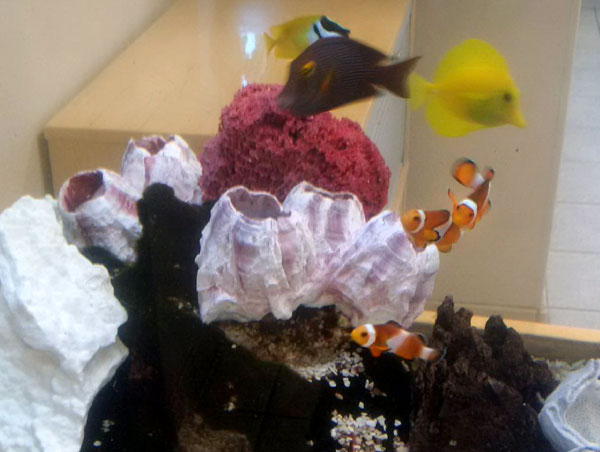 480-752-3474
to schedule a visit.
"T
ropical Dreams is THE BEST!! Bill has been servicing my saltwater tank for 16 years. My tank is always beautiful; my fish are happy and healthy. My friends always comment on how beautiful it is. You cannot find anyone more experienced, honest and reliable than Tropical Dreams! "
-- Richard T.