Aquarium Photo Gallery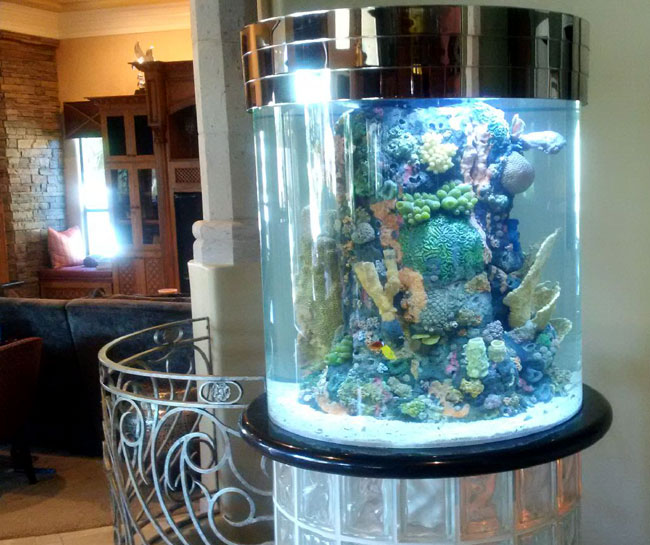 Cylindrical Aquarium
Aquariums come in all shapes and sizes. This cylindrical beauty is an eye-catching 200-gallon saltwater aquarium perfect for accenting an interesting corner or column. Wouldn't that look great in your office or lobby? Contact us for design ideas to fit your space.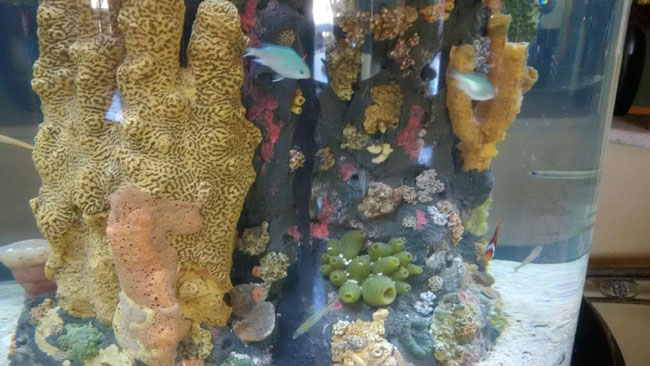 Cylindrical Aquarium Closeup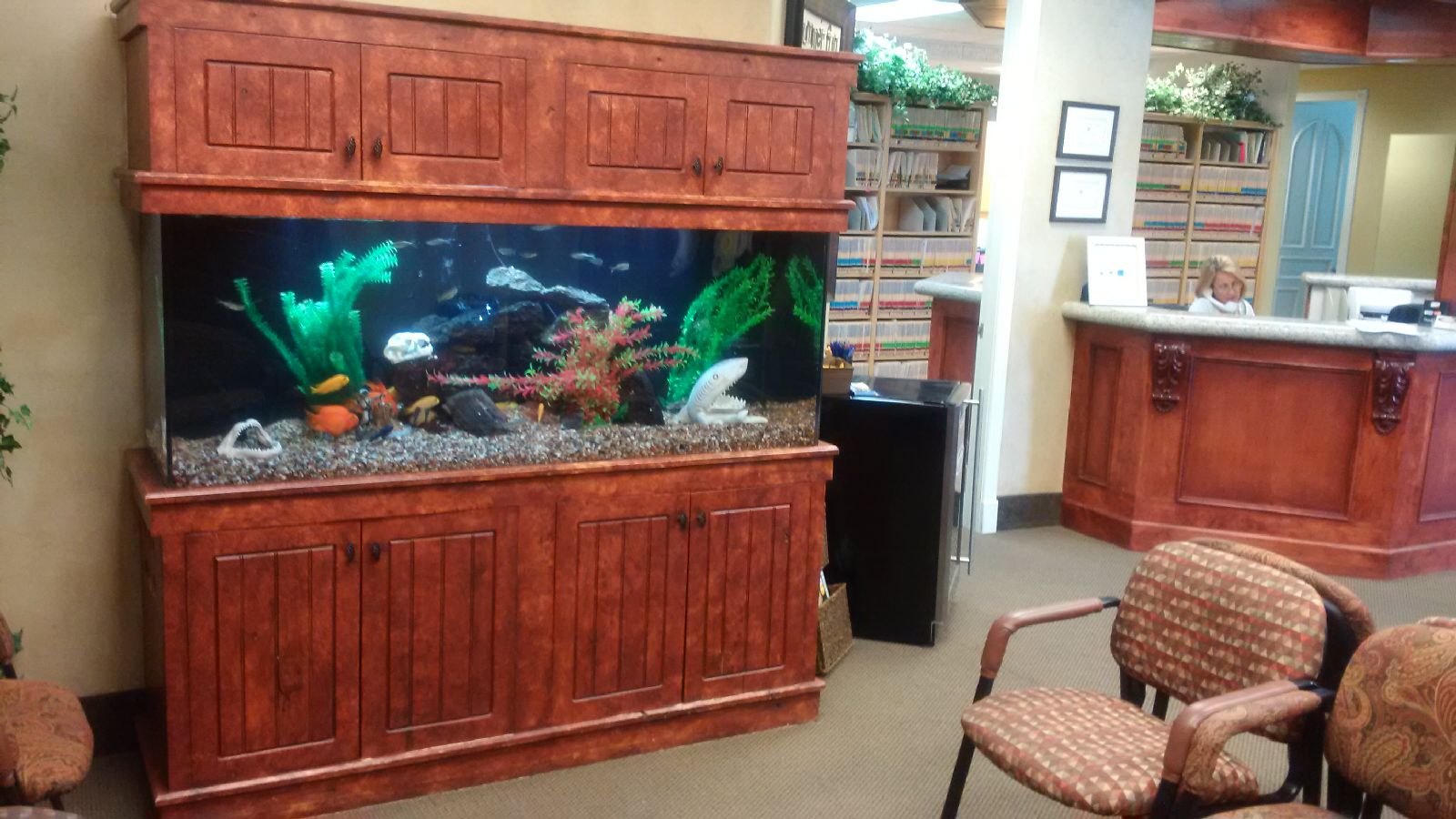 Freshwater Aquarium
This attractive 250-gallon freshwater aquarium soothes patients in an orthodontics lobby.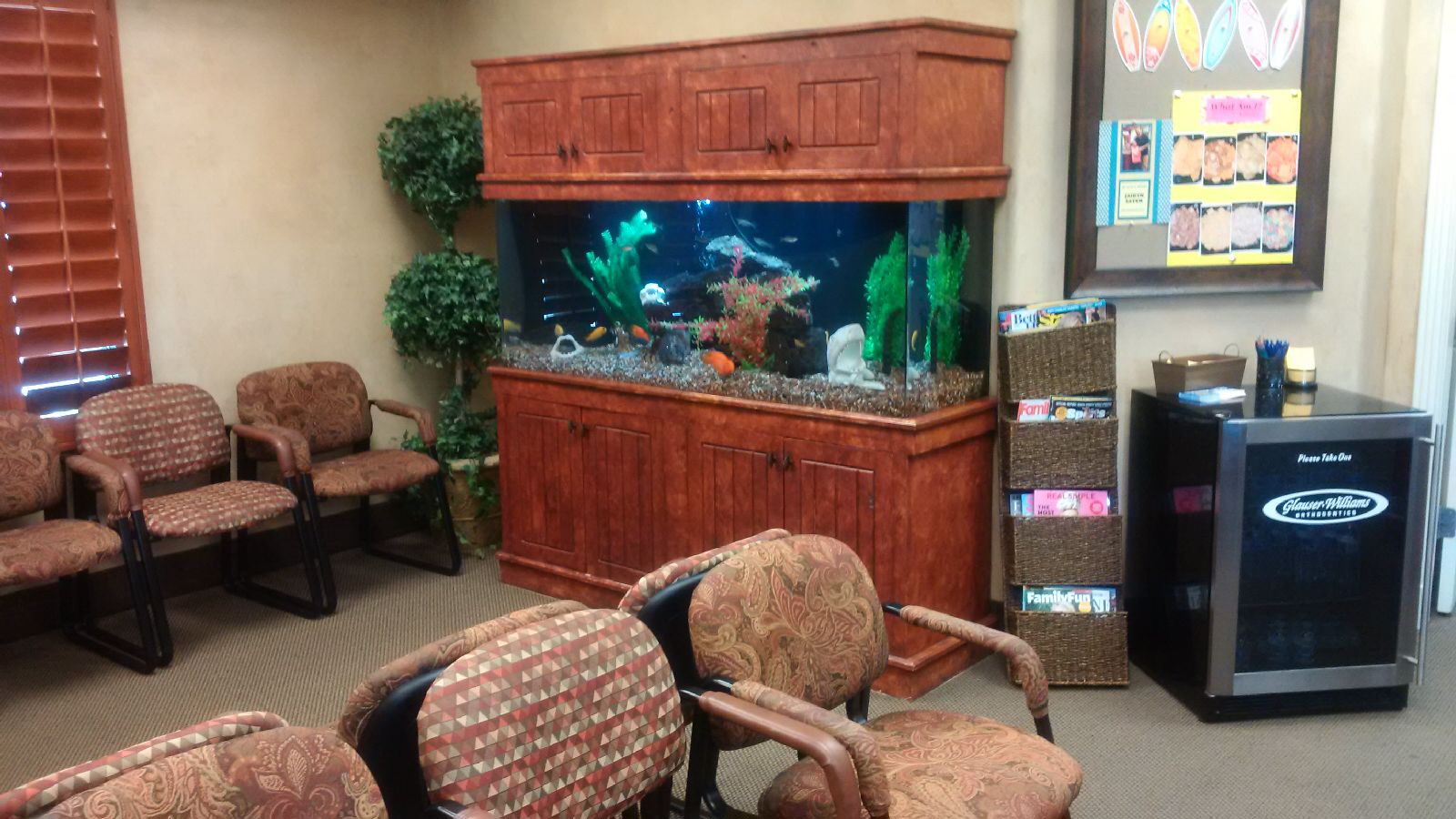 Freshwater Aquarium
Orthodontics lobby aquarium.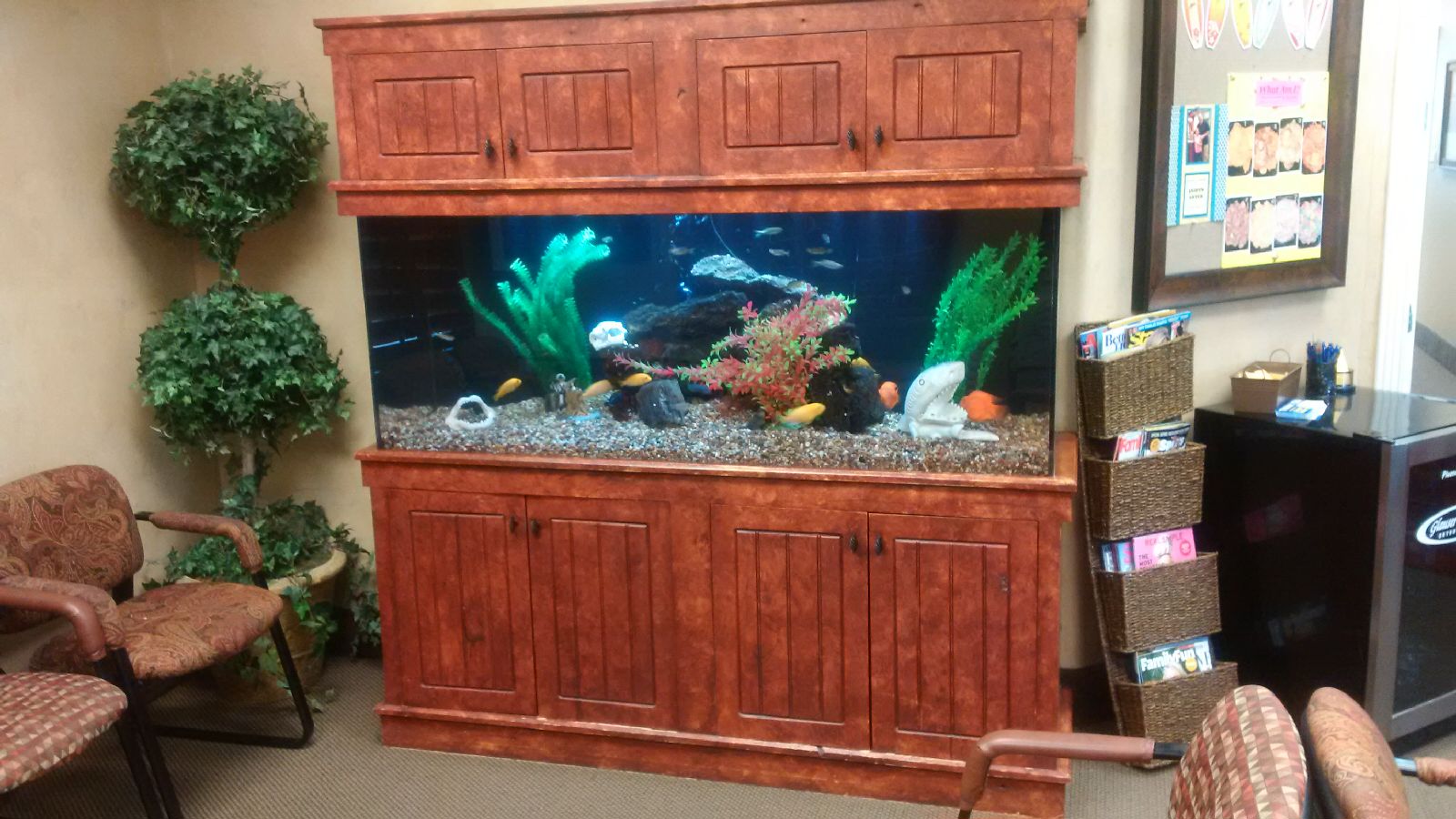 Freshwater Aquarium
Orthodontics lobby aquarium.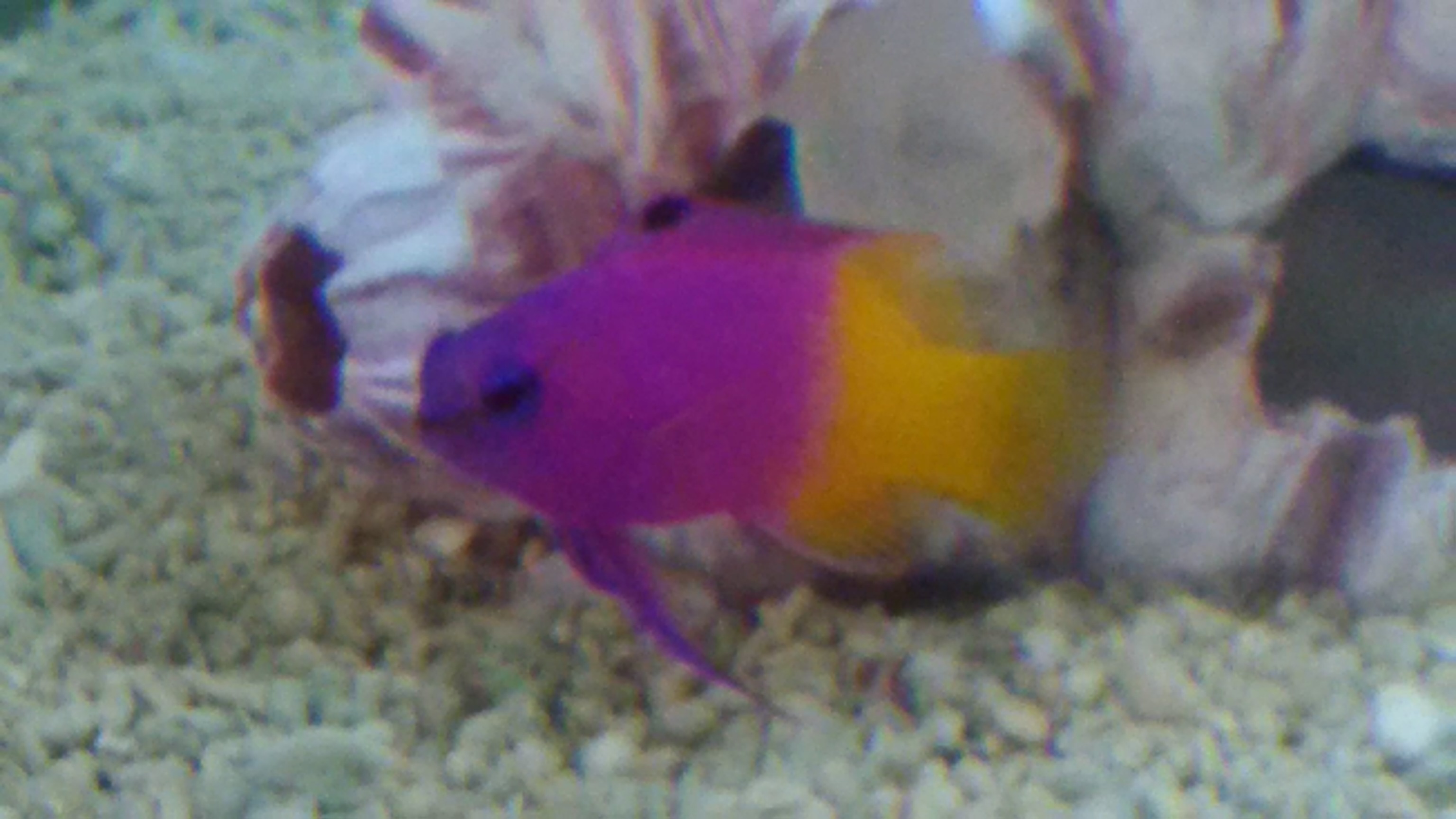 Saltwater Aquarium Fish
This colorful Royal Gramma brightens up a saltwater tank in a vet's office.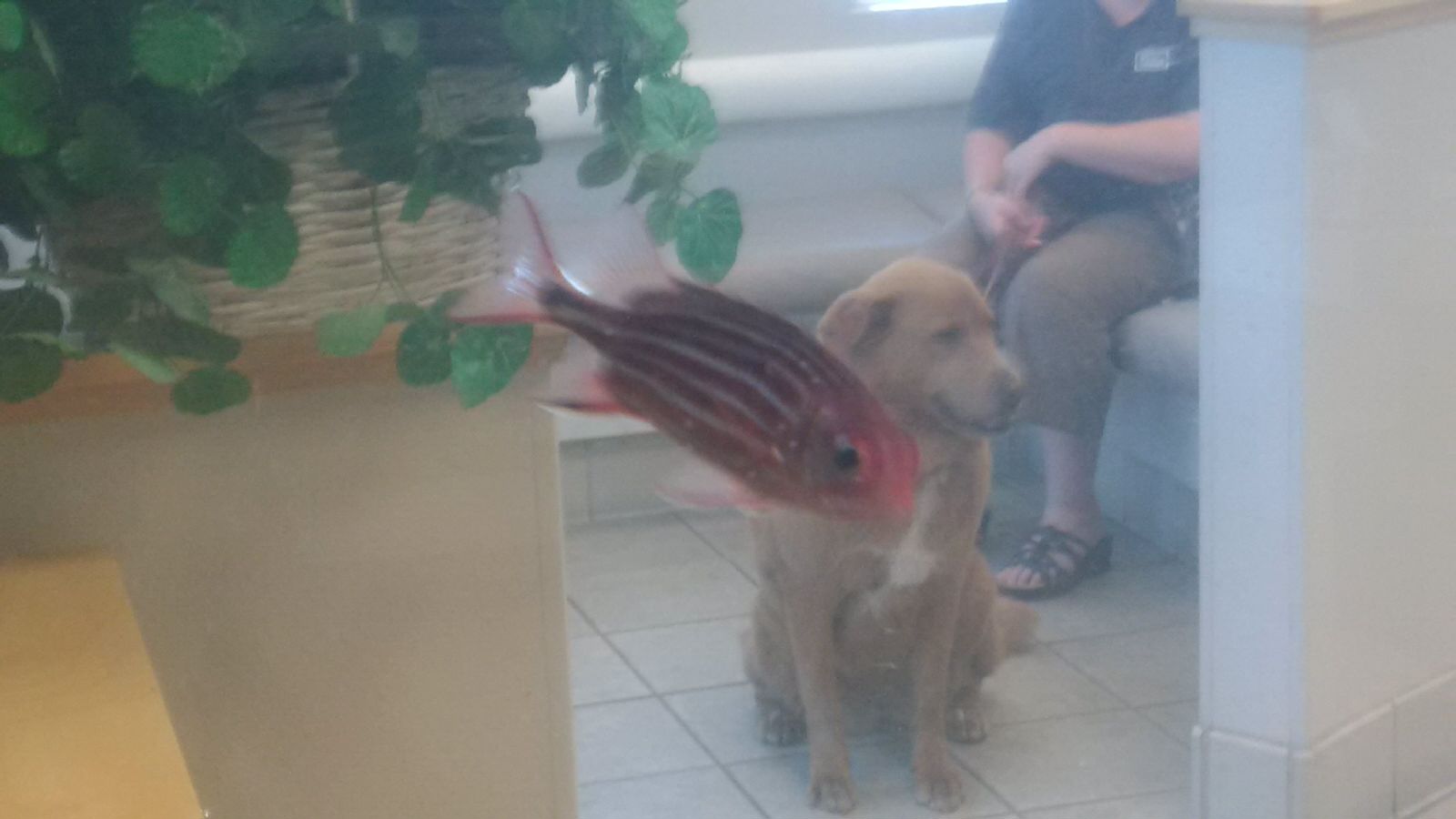 Saltwater Aquarium Fish
Who's photobombing who? This striped Squirrelfish shares the photo with a Chow Labrador Mix.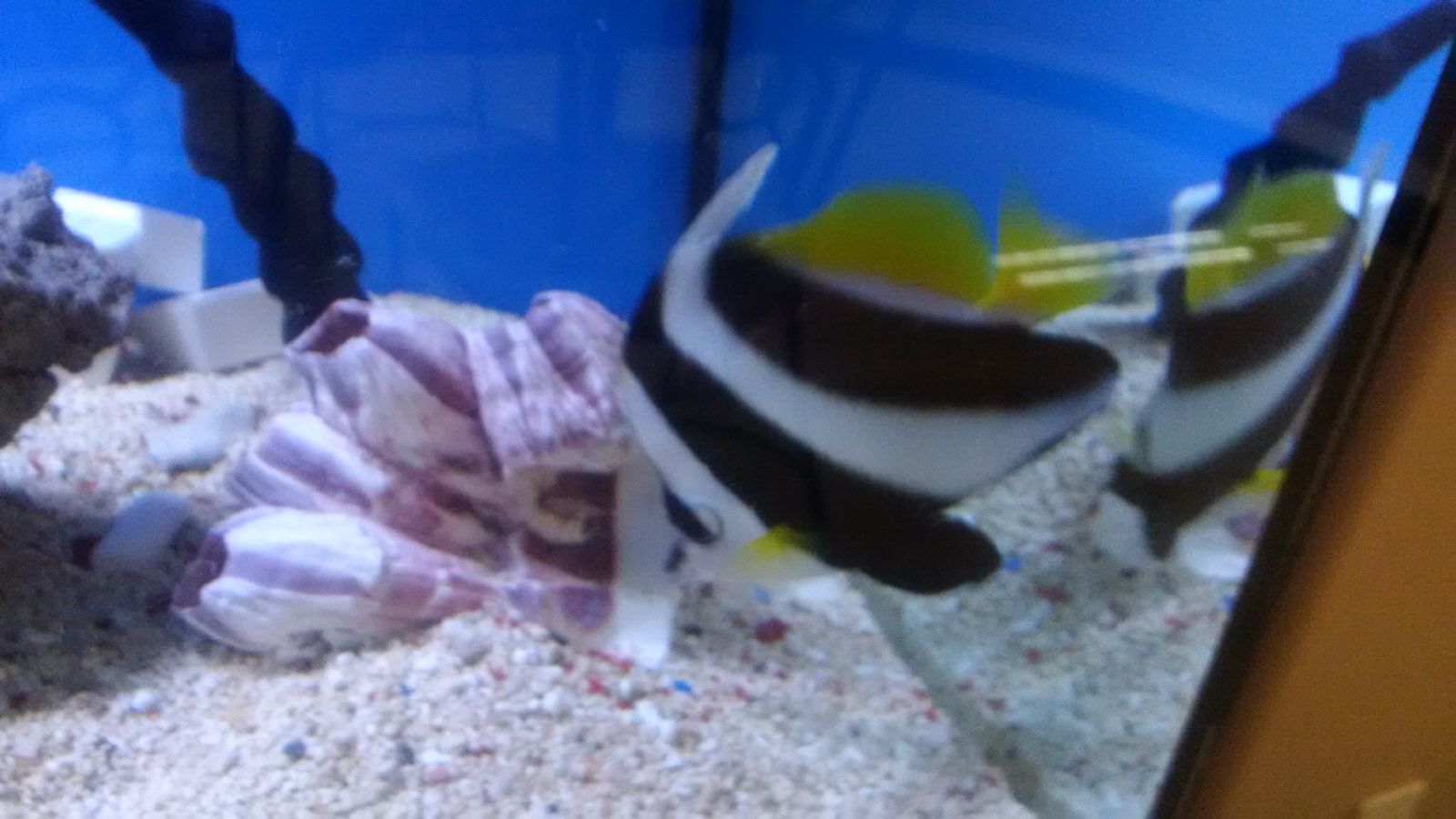 Saltwater Aquarium Fish
A graceful Bannerfish.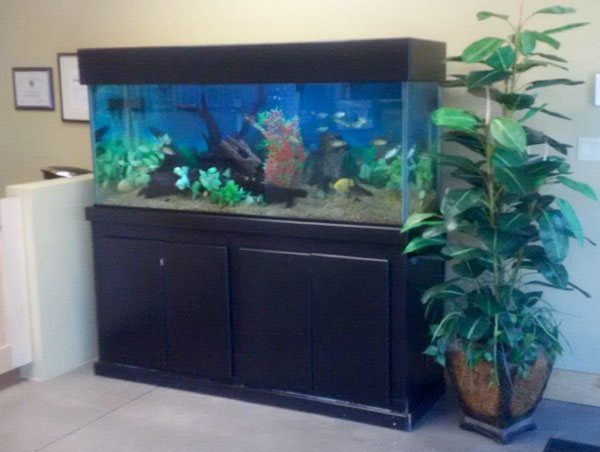 150 Gallon Aquarium
This aquarium is a dramatic focal point in a client's lobby.
50% off*
first month of maintenance
• NEW CUSTOMERS ONLY •
*with 6-month service on 55+ gallon aquarium within Tropical Dream's service area in metro Phoenix.
Call

480-752-3474

to schedule a visit.
"T
ropical Dreams is THE BEST!! Bill has been servicing my saltwater tank for 16 years. My tank is always beautiful; my fish are happy and healthy. My friends always comment on how beautiful it is. You cannot find anyone more experienced, honest and reliable than Tropical Dreams! "
-- Richard T.