Aquarium Maintenance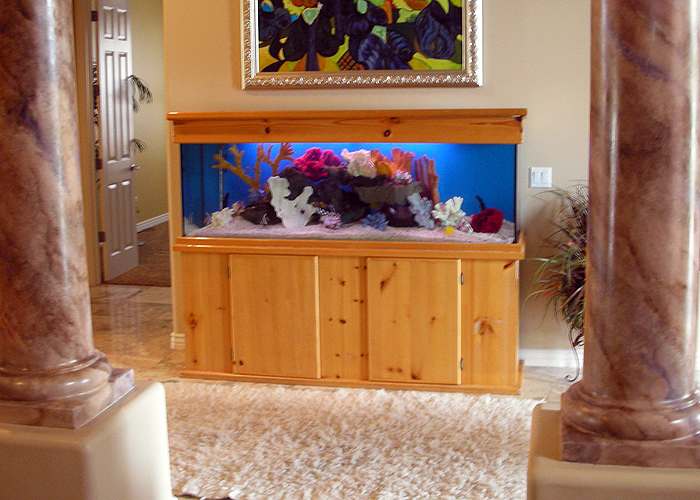 Aquarium maintenance for Phoenix AZ and surrounding cities is just one of our services we have provided since 1989. Integrity and honesty are the cornerstones of our philosophy. We service aquariums in the east valley, specifically Tempe, Mesa, Chandler, Gilbert, Ahwatukee and the surrounding Phoenix area.
Your aquarium will be maintained by professional, dependable, experienced personnel without excuses. These terms are guaranteed.
Aquarium maintenance costs are based on the following criteria:
Aquarium Location, Business or Home, Size, Saltwater or Freshwater, Existing Filtration Type, Number of Monthly Service Calls, Accessibility and Water Outlet Locations.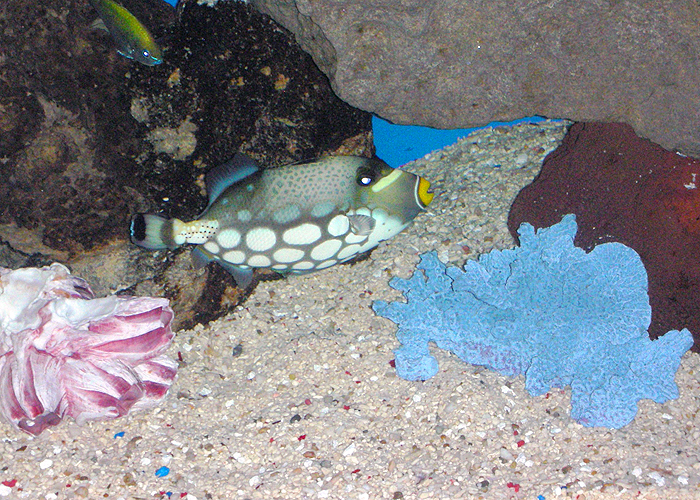 Don't be fooled by someone quoting Flat Fee service plans. Call us at 480-752-3474.
All aquariums are designed differently and depending on the capabilities of the original installer are individualized. Most existing systems have been installed improperly at various levels and usually need some form of modification to operate correctly.
Recommended corrective measures by Tropical Dreams are 100% guaranteed.
Service requirements vary with every customer, an aquarium placed in a professional office with many windows may require weekly service. The same aquarium placed in a residential location with few windows may only require monthly service.
Regular service visits are scheduled weekly, bi-weekly or monthly for all aquariums.
Aquarium service provides everything required to keep your aquarium beautiful and healthy. These services include water testing, water and filter changes, decorative plants or coral cleaning and aquarium cleaning inside and out.
Aquarium service also provides everything a customer will need such as fish food, fish, replacement light bulbs etc. at competitive prices.
All invoices are itemized monthly, this ensures customers know exactly what is being billed.
Aquarium Design | Aquarium Maintenance | Aquarium Care |
Saltwater Aquariums | Why Use Tropical Dreams? | Contact |
Home
Tropical Dreams, Inc.
480-752-FISH (3474)
Servicing the Phoenix Area since 1989

Copyright © 2015 Tropical Dreams, Inc. ALL RIGHTS RESERVED